OMS 2022 Dates Confirmed
April 19, 2021
• 0 Comment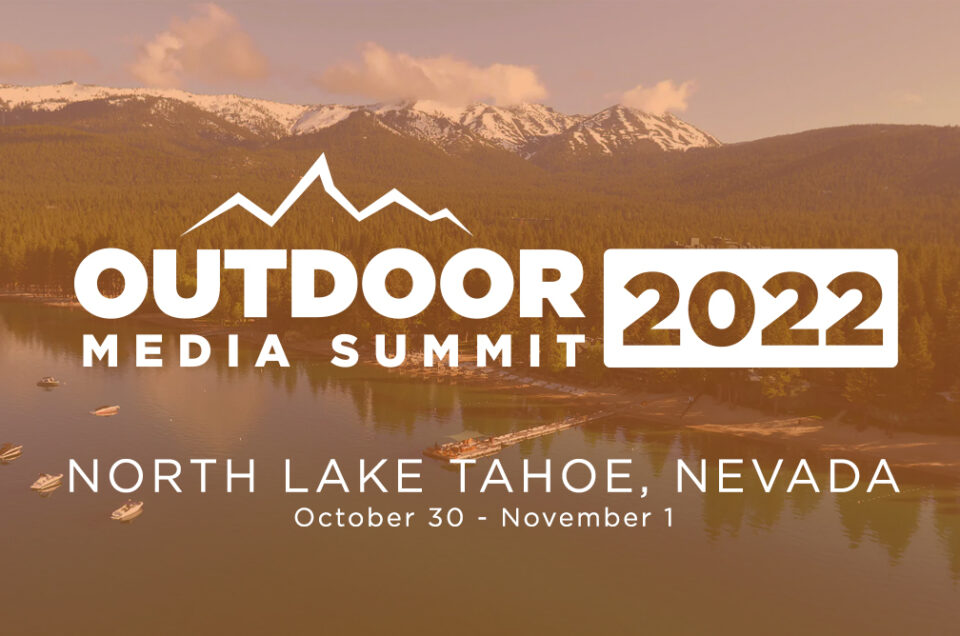 After a year of uncertainty, it feels like a miracle to be able to make plans again, but it's happening and we're going all out! Join us lakeside from October 30-November 1, 2022 at the Hyatt Regency Lake Tahoe. 
If OMS 2021 in Estes Park is the celebration after a hard-fought victory then OMS 2022 in Lake Tahoe will be the triumphant homecoming. It will be 3 days of curated, BS-free content for outdoor editors, writers, marketers and influencers with significant time and opportunity to meet and collaborate with fellow industry insiders—all amid the unmatched natural beauty of North Lake Tahoe.
After a year of emails and zoom calls, I know I've come to appreciate the value of human contact more than ever. I'll never take that for granted again. The opportunity to make new connections and solidify meaningful relationships just doesn't happen digitally. And I can't think of a more epic setting than Lake Tahoe to do that.
So we hope you'll make plans to join us in 2022. See you there!
Yoon Kim & the Outdoor Media Summit team