Opening Night Reception at BOA® Headquarters
July 19, 2021
• 0 Comment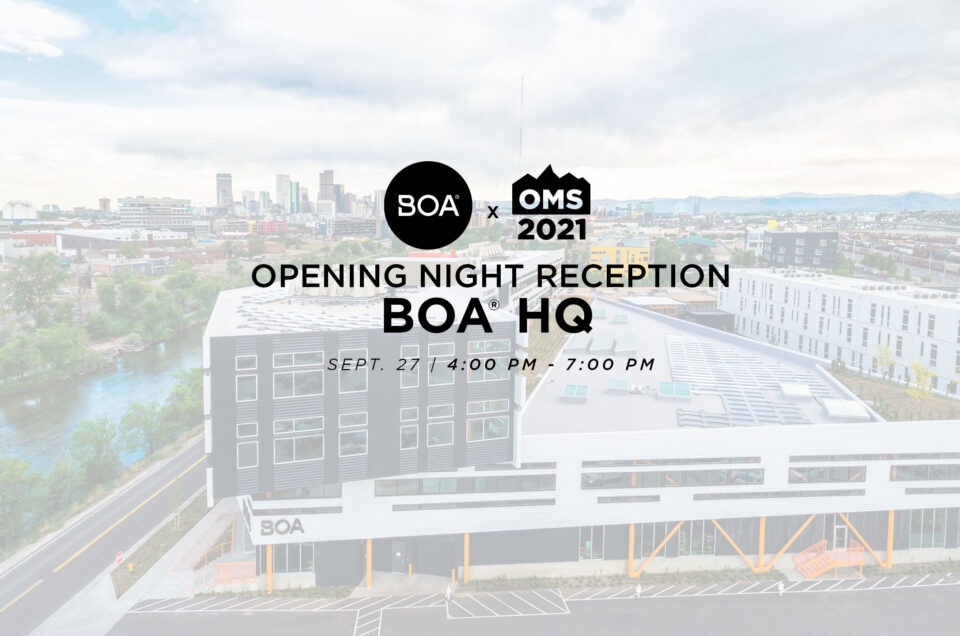 We are excited to announce the host and presenting sponsor for the OMS 2021 Opening
Night Reception — BOA® Technology!
All OMS ticket-holders are invited to arrive in Denver on Monday, September 27th and meet
us at BOA HQ between 4:00pm – 7:00pm. Refreshments and a place to relax and mingle
with summit-goers will be provided in the afternoon, with food and drinks later in the
evening.
In an effort to reduce the number of single-vehicle trips from Denver up to the Ridgeline
Hotel in Estes Park, we will be providing group transportation from BOA HQ at the event's
conclusion at 7:00pm.

With their beautiful global headquarters located along the South Platte River in the RiNo
Arts District of Denver – BOA is excited to welcome attendees as they arrive in Colorado for
OMS 2021.

With 80,000 square feet of collaborative work spaces including their state-of-the-art
Performance Fit Lab, this is a unique opportunity to see behind the curtain at one of the
most transformative brands in the outdoor industry. You won't want to miss it.

There are a limited number of tickets remaining so be sure to reserve your spot now!