OMS Rescheduled for September 27-29, 2021
January 22, 2021
• 0 Comment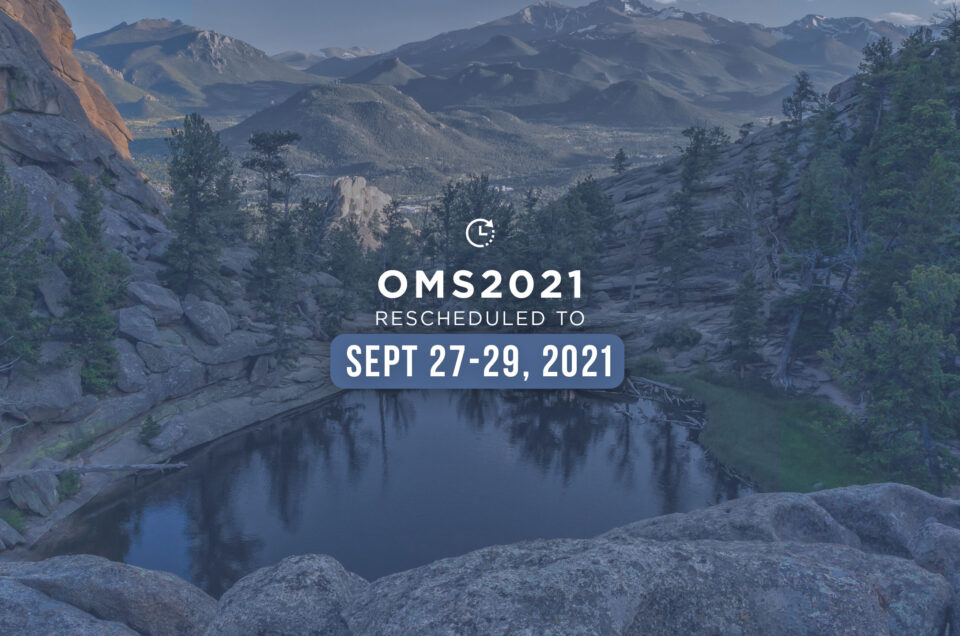 Outdoor Media Summit is back on the calendar!
With only a handful of cancellations despite a year of uncertainty, we owe a big thank you to all of our sponsors, speakers, attendees and partners including The Ridgeline Hotel and Visit Estes Park for sticking with us.
Our biggest priority for rescheduling has been safety and preserving the best of OMS. In conversations with attendees and sponsors, we were encouraged not to rush back too quickly if it meant settling for a sub-par event.
With that in mind, Outdoor Media Summit 2021 has officially been rescheduled for September 27-29 at The Ridgeline Hotel in Estes Park, Colorado. The latest forecasts indicate that by September an increasing majority of us will be starting to feel confident traveling and interacting once again.
Of course health & safety is our #1 concern, which means we will be following the most up-to-date guidelines for the state of Colorado, which you can find here. Our hotel partner, The Ridgeline will also be practicing a full resume of protocols that will ensure that everyone will be able to stay safe and healthy.
Thank you again for your commitment. We're proud to be a part of a community that powers through together (and if you've sent emails to info@outdoormediasummit.com, expect some responses soon as we now have a solidified plan in place). See you in September!
Yoon Kim, Founder – Outdoor Media Summit
P.S. Limited registrations are now available and we still have some sponsorship slots open. If you are interested email us at yoon@outdoormediasummit.com or kenji@outdoormediasummit.com